DryUV-
No matter what the season, we've got you covered.

Roy Pat Disney and the Pyewacket team has won the ORR 2 and ORR overall in this year's very well attended NHYC-Cabo race. Team "Lucky Duck" won the 50s class as well as ORR 3. Both teams wore Pro-Tech team shirts. Coincidence? We think not. UPF 50+ Pro-Tech are clearly the fastest shirts available ;-). Your team can look Pro too this year with Pro-Tech in short or long sleeve for under $25 including your logo. This is a limited time offer so don't wait to order. All you need to get the free logo on the left chest is an order of five or more and the coupon code "Best Crew" at checkout.

UPF 50+ Pro-Tech Hoodies

UPF 50+ Pro-Tech long sleeve

UPF 50+ Pro-Tech short sleeve

Short or long sleeve UPF 50+ Pro-Tech
for under $25 including your logo
Screen printing or embroidery available on the Pro-Tech in
navy or black combinations for slightly more money.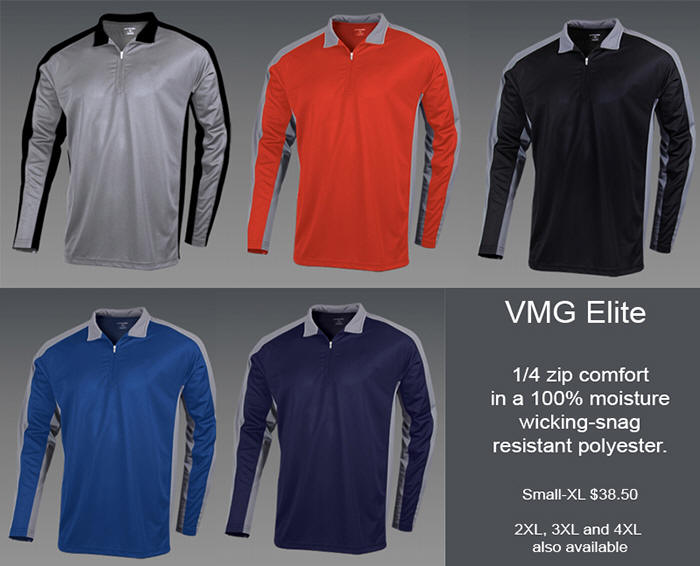 The VMG Elite 1/4 zip tech tee
You have been asking for a light weight 1/4 zip moisture wicking tee now for a couple of years. The result is the new VMG Elite. 5.0oz 100% moisture wicking fabric will keep you cooler in any conditions with the addition of a venting zipper. These are available in small through 4X-Large. Dye sublimation on the titanium color is available. Screen printing and embroidery is available on all other colors. Email mark@dryshirt.com with your artwork once your order has been placed with your artwork or just a description of what you would like to see us create for FREE. Our art team creates great looks every single day.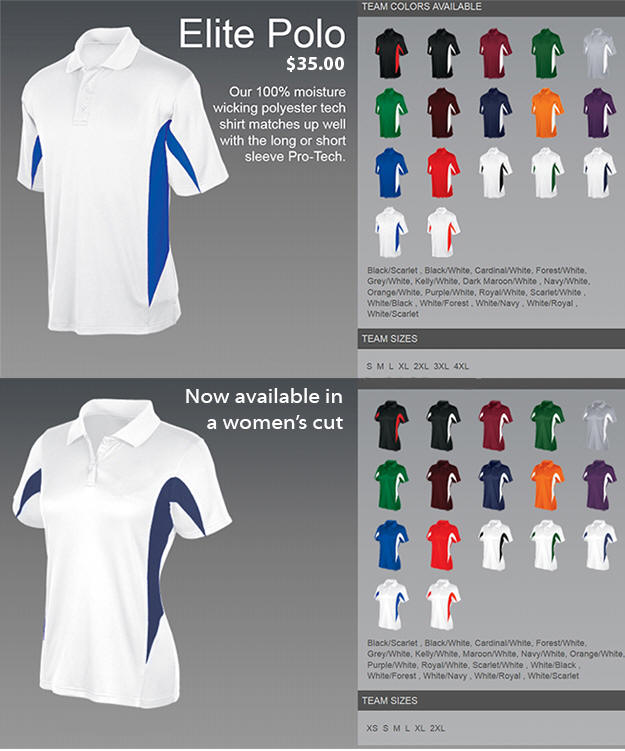 Our Elite Polo comes in a men's and women's cut so the whole team can match and look great with a single color story.
Top off your crew gear with
super comfy stretch beanies or color blocked FlexFit hats in a wide variety of colors.